Profile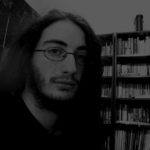 Mark Mirmelstein
My CV
Qualifications:

BSc, MSc; both in Physics

Current Job:

PhD candidate and doctorate tutor at the University of Sussex.
About Me:

I am a PhD student

Read more

I live in Brighton with my cat, and do research in cosmology as a part of my PhD studies at the University of Sussex.

Apart from doing research, I enjoy reading science fiction and graphic novels, listening to metal and classical music, cycling, eating and cooking vegan food (especially sushi and pizza), and watch movies and TV shows (especially science fiction ones, of course).

My pronouns are they/them.

Read more

There are many theories about how the universe began, what it contains (a lot more than just the matter and energy we are used to in our daily lives, it seems!), and how it may end, but those are only theories.

One of the objectives of a cosmologist is to explore such theories, and see how likely they are to hold in our universe. We can learn a lot about the universe in order to test these theories by observing various objects in the far reaches of space, like galaxies and galaxy clusters, and one amazing thing we can also observe is the cosmic microwave background radiation.

This is a radiation that originated in the early universe, and because we can see it now, it can tell us a lot about the state the universe was in when it was first originated (a really dense hot environment), and how the universe evolved since the radiation was emitted (because of the interactions these light photons make with the stuff it encounters while travelling across the universe).

From observing this radiation, cosmologists such as myself can take these observations and analyse them to understand the universe. It can tell us a lot about the content of the universe, like how much dark matter it has, and how fast it is currently growing, and many more things which we can use to develop a better understanding of the universe we live in.

My Typical Day:

Most of my work involves analysing data about the cosmic microwave background radiation. I work with simulations of this radiation to understand how we can make the most out of actual observations from various experiments like the Simons Observatory. This means that on a usual day I mostly work with many softwares and codes and make images and plots of the simulations and of the information I get from them.
My Interview

What did you want to be after you left school?

A scientist.

Who is your favourite singer or band?

Too many to count. Top few may be Therion, Lacrimosa, Eluveitie, Emperor, and Garden of Grief.

What's your favourite food?

Anything edible which is not spicy. Especially aubergine, (vegan) pizza and (vegan) sushi.

Tell us a joke.

Leibniz, Newton and Pascal are starting to play Hide and Seek. Leibniz starts to count and immediately Pascal runs to hide. Newton stays in place, pulls a chalk from his pocket, draws a 1 meter square on the ground, and stands in it. Leibniz finishes to count, turns around and sees Newton stands right in front of him. Leibniz asks him "Newton, why didn't you hide? I found you!", and Newton replies, "No no no, my dear Leibniz, you've found 1 Newton per square meter. You've found Pascal!".
---
---
---